Search Engine Optimisation (SEO) Services in Bath
SEO Bath & Bath Business Web are so proud of the optimisation results we have achieved for our clients in and around Bath. We have gained hundreds of front page results for Bath businesses under their chosen search terms due to our expert SEO techniques.
This successful search engine optimisation has meant an obvious increase in enquiries and in turn increased trade for the companies.
By utilising our expert understanding of business in the local Bath area, as well as our insider knowledge of professional optimisation and SEO techniques, we have built countless optimised websites to W3C standard and helped them to have consistent results in not only Google but Yahoo and other major search engines thanks to the SEO services we have utilised.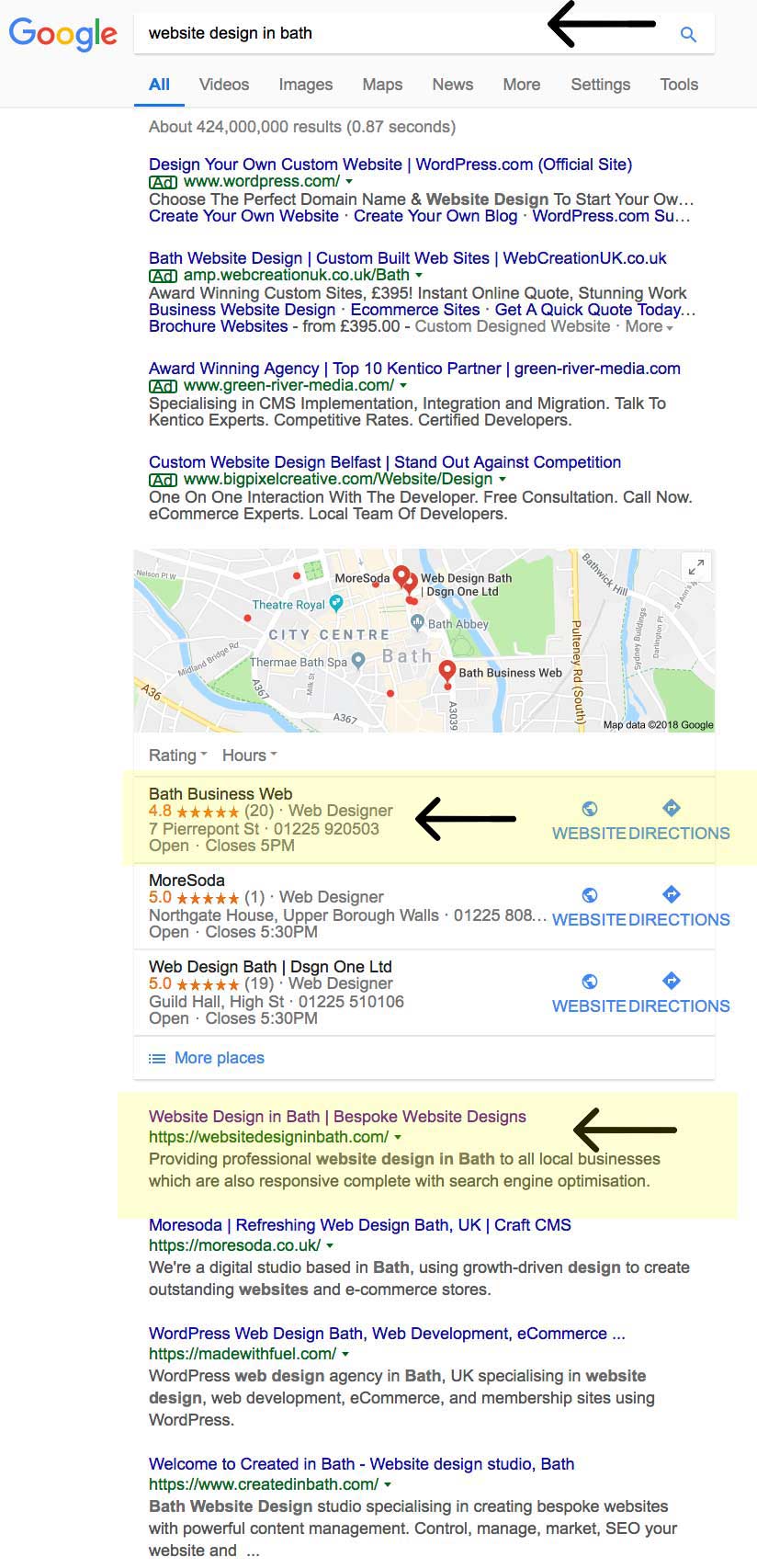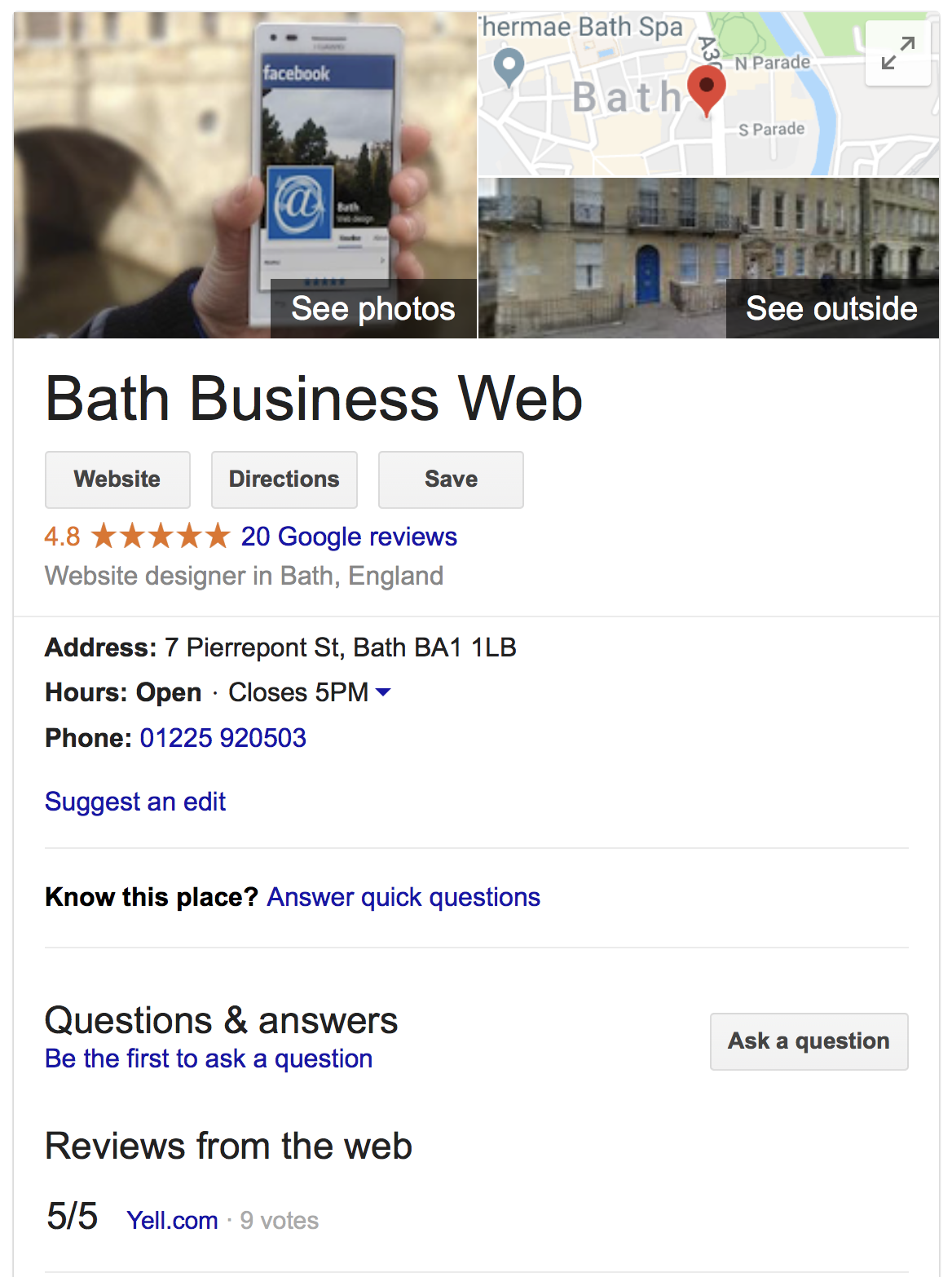 Out of 424 million results we are number one on Googles natural results.
Google's organic listings are the main search listings you see on the page when you type in a search term.
Websites are ranked by Google 'crawlers' who are constantly crawling the web and creating a record of every site. They then rank sites by order of relevance for any given search based on how they have interpreted the back end code as well as the content of the site.
Without professional search engine optimisation from a Bath SEO expert such as Bath Business Web, it can be very hard to achieve the sort of high ranking, front page search engine results that you need.